Raising Chickens for meat
Why raising chickens is a good business

Grow a REAL work-from-home business


Is raising meat birds a good idea for the small land owner? You betcha! Some of the advantages:




Quick turnaround - 10-12 weeks from getting the chicks until they are in the freezer. This means a quick return on your money, and in most places you can do more than one 'batch' a year (we usually do 3.)


Space efficient - you don't need a lot of land to grow some chickens, even on pasture (the ONLY way, IMHO)


Raising meat birds our way does not take much time from your day; we spend about 5-10 minutes twice a day for feeding/watering, and about 20 minutes once a week to move our portable coop and fencing


Organic chicken is profitable - if you can control your losses (we'll show you how later) you can expect to net 40-50% of your sale price. In other words you can just about double your money in 10-12 weeks. Beats the stock market, eh?


and, last but not least, your own chicken from your pasture or big back yard tastes GREAT!
Here is a place to buy Meat Chickens
Powered by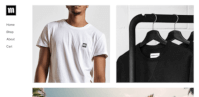 Create your own unique website with customizable templates.